Kari asks me, "Is it half-time yet?" It's hockey. They play three periods, so I guess halfway through the second period is technically "half-time." Kari knows that. She's being funny. 
It's not a big surprise for the defending Stanley Cup Champions to win their way through the second round of the playoffs. It's happened before; it has happened again. The Carolina Hurricanes begin their off-season. Yay, Tampa Bay Lightning. 
I'll pull for the Colorado Avalanche now. 
 
It's my fault. I ordered the wrong door. It swings the wrong way. I'm not judging the door based on its orientation or the way it swings. It is just the wrong door for the hole that we have in the wall. A door that swings in and to the right is what we need. Lowe's Home Improvement is who I need to convince. I want to exchange the door, that's all. 
On hold, hour two, horrible muzak. Your order has been escalated to senior management at the Weaverville store. Please contact us if you haven't heard anything within the next 24 hours. 
 
This is da6d Daily Ramblin' number 344. There are three more weeks' worth coming one day at a time. Don't miss them. Be sure to comment and share. If you have a favorite from the past year, let me know. I'll revisit a few when I begin da6d Ramblin's.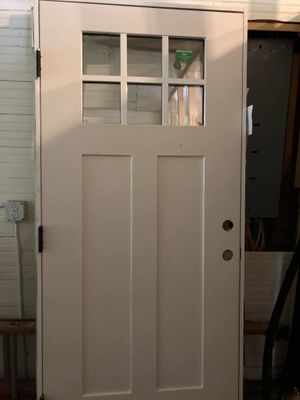 When one door closes, 
New doors open swinging wide, 
Their own direction. 
Peace, Y'all! 
da6d (pronounced  dä-ˈvēd )