Welcome to planet Earth. This is the place where eternal cosmic beings are sent to spend the fair part of a century in human bodies. With all of eternity behind us and even more eternity ahead, we spend a very short time as humans. We interact with other humans, other species and the environment. 
We live. We die. We share our time here with others. Our vouchsafe reward coming based on how well we navigate this human existence. 
Somewhere between this living and dying, there is endless opportunity to do anything imaginable. Make something beautiful. Do something to leave a positive impact. Raise children and teach them kindness. Have pets. Love. Love some more. 
I mentioned the environment earlier. The Earth is keeping score. We are loosing.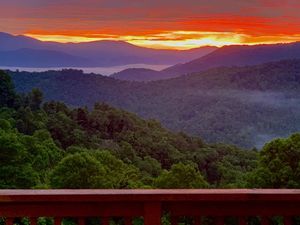 Live, thrive, enjoy life. 
Leave the World a better place. 
One Life, one Love. Peace

Photo of Green Mountain Valley and Roan Mountain by Janice Schilling.

Peace, Y'all!
da6d