A year ago, I wrote the blog and haiku, King of Hearts. The picture was "The King of Hearts," also called the "Suicide King" because of the sword through his head. "My leige, there are easier ways of doing things, but few so dramatic." 
There isn't an easy transition from a blank computer screen to a subject this serious, but this is a subject that I am serious about. The above paragraph is an introduction and segue to the main subject of today's da6d Daily Ramblin'.
The National Suicide Hotline number is 1-800-273-8255. Or text 74174. 
 
**THIS IS IMPORTANT** Beginning October 24, 2021, the 10-digit phone number must be completely dialed to reach the Crisis Hotline. 
**THIS IS IMPORTANT ALSO** Beginning JULY 16th, 2022, dialing 988 will reach the Crisis Hotline. 
Those two notes are worth repeating, so if you would please go back and read them again. 
You may hopefully never need these numbers, but if you do or someone you know does, please have them available.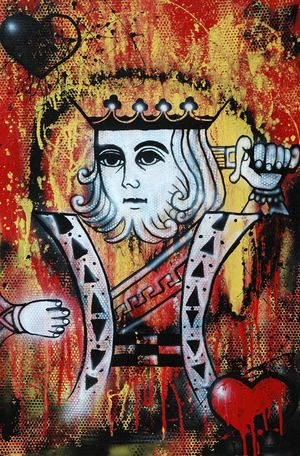 Coming next July:
Help? Dial 988 
Suicide Crisis Hotline 
24/7 
Peace, Y'all! 
da6d