Usually by the time I sit down to write, I have an idea what I'm going to write about. Otherwise, I sit at my computer, stare at the screen, then begin a conversation with myself. I'll end up with a page or few typed. Free flow. If I get something comprehendible or a thought with a thread, I'll work on that a bit. 
Da6d Daily Ramblin's have rambled through several hundred subjects in the past year. I haven't written much about yo-yos. I am sure I've had at least one da6d Daily Ramblin' about yo-yos, tho'. 
I was at the Orlando Folk Festival a few years back. There was music (oh yeah) and crafts and people and festival food. The sun was shining, birds were singing, and I had a yo-yo. No big deal, just a yo-yo. Down, yo. Up, -yo. Down, yo. Up, -yo. Then it happened. I came face-to-face with a glaring example of our cultural shortcomings and the development of future generations. A young boy, seven, maybe eight years old, asked, "Mom, how does he do that?" 
The young boy could have been five years old and on steroids, but I don't think so. Laptops, video game consoles, cell phones, and the child was fascinated by a yo-yo.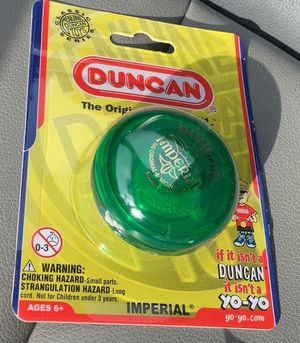 Nothing up my sleeve. 
"Yo. Yo Ma. How's he do that?" 
It must be magic. 
 
Orlando Magic? I hope not. I'm not a basketball fan at all. 

Peace, Y'all. 
da6d